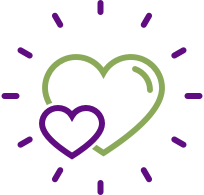 A fullfilling family life starts
with YOU.
Frequently Asked Questions (FAQ)
What's included in the membership?
Valeriy Guzeev
2021-11-29T05:45:48-08:00
Instant access to our:
Simple 4-Step Parenting Path

that will help parents of children 0-3 to transform stress & overwhelm to calm, self-doubt to confidence & loneliness to deeper connection with their little one and their partner or co-parent. You will be guided step by step in an easy yet deep way to live a fulfilling family life, the life YOU wish for.  

Aged Based Tips

that provide clear guidance, starting

from the time you begin preparing for your baby's birth through their third year. You'll learn the latest perspectives & science on topics such as: How to develop a healthy sleep rhythm; why babies and toddlers do NOT need to be entertained; how to make meal time with kids stress-free; why the "terrible twos" don't have to be terrible; and how the way we do daily care routines affects children's lifelong health.
The content includes: 
pre-recorded transformative self-care tools & awareness practices created as videos & audios, including body – mind practices, mediation, dance & journaling

easy to read articles including entertaining pictures on holistic early child development

mindset-shifting interviews with globally renowned Early Childhood Development Experts & Health Professionals

fun to complete action tasks to put new insight into practice
You will receive:
unlimited access to our Parenting Path & Age-based Tips +
3 new transformative pieces of content each moth to nurture YOU, YOUR CHILD and the relationship with YOUR PARTNER or Co-PARENT so each of you thrive individually and together as a fulfilled family.