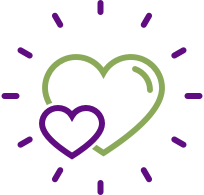 A fulfilling family life starts
with YOU.

A membership to help moms of little ones 0-3 transform
Overwhelm to Calm
Self-doubt to Confidence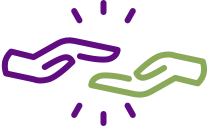 Loneliness to Connection
Did you know nearly
65% of moms

report experiencing burnout?
When our daughter Charlotte was born, I thought I was more than prepared for motherhood with my background in psychology, art therapy, and a Masters Degree in Special Education.
I threw myself into motherhood and anticipated my daughter's every need. She was thriving, BUT I was not!
I was surprised by how constant and exhausting the responsibilities of being a mom were, and I never could have imagined how often I would second-guess my parenting choices.
I assumed I must be doing something wrong or that I wasn't doing enough, so I tried harder.
When Charlotte was about 1½ years old, I felt totally depleted, completely stressed out, and pretty much alone, even though I had a close relationship with my husband.
Charlotte needed me, but I was in such a state of exhaustion. I didn't know how I could continue giving her my everything and keep going at the same nonstop pace I'd been going at since she arrived.
With the help of a loving parent coach, I began to learn about the gift of self-awareness and how to identify my own needs and trigger points.
I learned that self-care isn't selfish, and I deserved the same gentle, loving care I showed our daughter.
Since those early days of exhaustion, I've made it my mission to help mothers all over the world to understand that there is another way to approach motherhood… a way that doesn't ignore your own needs, but instead puts them FIRST.
This may sound counterintuitive at first, but your child will actually thrive even more, feel more balanced and stable, when you begin recognizing and meeting your own needs first.
Pia Dögl
Mom, Parent Coach, Author, Speaker & Founder of Beginning Well®
Learn How to Prevent Mom Burnout
in my simple 4-Step Parenting Path
DISCOVER
The Importance
of Self-Care
TRANSFORM
Self-Doubt
into Calm & Confidence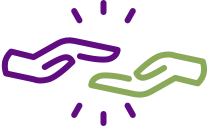 DEEPEN
Connections
with Your Child & Partner
BALANCE
Self-Care With the
Needs of Loved Ones
Refill your own cup anytime, anywhere.
Each phase of the Beginning Well® Everyday Parenting Path guides you through a mindset shifting collection of brief videos, audios and articles designed to help you:
Understand and balance your own needs with those of your loved ones

Avoid overwhelm, feeling lost, desperate and exhausted

Deepen your compassion, mindfulness and joyful connections with yourself, your child and your partner/co-parent

Thrive with ease during your little one's fundamental early years 
Imagine if one month from now you feel…
More relaxed, patient, and confident as a parent & woman

No guilt taking time for yourself to restore your energy & joy

Confident creating healthy routines & a stress-free schedule that works for all family members

Comfortable knowing your child feels content & doesn't need your attention all the time

At peace with a new way to more lovingly cooperate with your partner/co-parent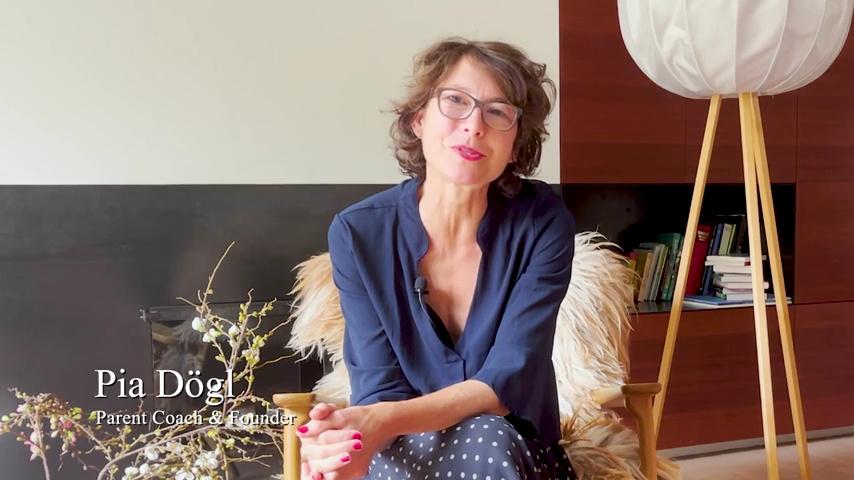 After a stressful day I just spend 5 min. doing something for myself on this page and I feel like a new person. I'm calmer and can see my little one who is having an intense meltdown with new eyes. It is just magical how Pia transforms my feeling of overwhelm in just a few minutes!
Briana, USA
Even after my second child, I had lots of self-doubts. I felt less happy with my family. After joining Beginning Well® Everyday I learned what my own parenting potentials are and found out how to be more kind with myself.
Alix, UK
I often felt alone and not really connected with my children. I didn't know what my needs were. A friend told me about this membership. It has been such an eye opening resource & gave me practical tools to reconnect with myself & better understand my children's challenging behavior!
Erica, Germany
I love the simple 4-step Parenting Path of Beginning Well® Everyday and the mixture between something for my own soul and to help my baby cry less. Everything is presented in an easy and pleasant way. No long searches and laborious texts – that makes a short and yet deep input in the evening possible, despite tiredness. As a single mom I love the most to look at the self-care snippets, these short and sooo soothing units help me a lot to fill my own cup!
Lucy, New Zealand
Give yourself the gift of a more peaceful family life.
Are you ready to:
LEARN about self-care THE most important parenting skill?

TRANSFORM self-doubt into confidence?

DEEPEN the connections with your child/children and your partner/co-parent?

LEARN how to balance your own needs with those of your loved ones?

Beginning Well® has already helped thousands of parents worldwide
to create peaceful, fulfilling family lives where each family member has the opportunity to thrive and reach their full potential.
You can keep feeling stressed & tired, wondering when or if life will somehow
change for the
You can get life-changing self-care strategies & mindset shifting early childhood guidance to approach family life with confidence, clarity & more fulfilling connection.
Start enjoying a life that cherishes the  well-being of EVERY family member
What's included
in my Beginning Well® Everyday Membership?
Pia's 4-Step Parenting Path
Each phase of the parenting path is filled with a small set of videos, articles and audio recordings designed to help you develop a beautiful foundation of new parenting skills that will make a more peaceful family life possible. You will soon begin feeling:
More like yourself & at peace with your own unique parenting style

Confident as a mother and woman, filled with trust in your

precious intuition

Connected with yourself, your child, and your loved ones while knowing exactly

"what is essential" and "what to focus on next"

Capable of mindfully balancing self-care with the needs of the whole family
Holistic Early Childhood Development Resources
Learn new perspectives and proven solutions from globally renowed Early Child Development Experts & health professionals in the fields of pediatrics, psychology, education, neuroscience and so much more on age based topics such as:
How to develop a healthy sleeping & waking rhythmn

How to make daily care routines stress-free for both of you

Why babies and toddlers do NOT need to be entertained

Why free play & independent motor development are fundamental for your child to acheive their full potential

How the way we talk to & observe our children affects their successful, lifelong learning

Why the "terrible twos" don't have to be terrible &

How to support your child even when he is acting out WITHOUT power struggles or punishment
Seasonal Activities to Enjoy with Your Little One
A variety of crafts, verses, songs, how-to-videos & audios – always at your fingertips – arranged by season and holiday for your convenience. All of these activities nourish your child's senses in a holistic way, encourage creativity, and help you celebrate the sparkle of each moment and the turning of the year in playful ways.
3 new
transformative pieces of content each month
to nurture YOU, YOUR CHILD, and YOUR RELATIONSHIP, so each of you thrive individually and together as a fulfilled family.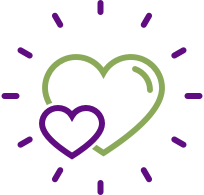 The ONLY Parenting Membership that puts YOU first.
Frequently Asked Questions (FAQ)
Feel like you need 1:1 support?
Valeriy Guzeev
2022-05-11T11:21:38-07:00
Certified parent coach and hypnotherapist Pia Dögl has limited availability for 1:1 sessions. Each session is individualized-to-your-needs and life changing, if you:
wish to feel more at ease, peaceful, and connected on a daily basis
are overwhelmed, dealing with stress, fatigue, or anxiety
are open to transforming your negative beliefs or feelings of guilt, shame, unworthiness, or fear of failure
are looking for profound, deep healing that will change your family life, awareness, health and well-being
To book a parent coaching coaching session, please click here.
To book a hypnotherapy session, please click here.